5 Yoga Poses for a Long Layover at the Airport
I am lucky enough to have visited to 27 countries for my past days. It means I have to spend a lot of time at the airport.
Sitting for long periods is hard for most people, especially true for yogis. Of course, we are not referring to long sits in a comfortable meditation posture. In fact, many believe the whole purpose of our physical yoga practice (asana) is so that we can sit to meditate. However, sitting in a comfortable seat on a bolster in your living room is very different than sitting in an uncomfortable airport waiting area for hours until your connecting trans-Atlantic flight arrives.
The following sequence perfect to practice during a layover has become as essential to my travel as my toiletries. The length of time between flights will determine how long you can remain in each pose. I recommend 10 breaths for shorter layovers and 30 breaths for longer ones. If your flight gets delayed, try running through the sequence a second (or third!) time.
So, go find a quiet corner at your gate and try this 5-pose sequence while you wait to embark on your next adventure: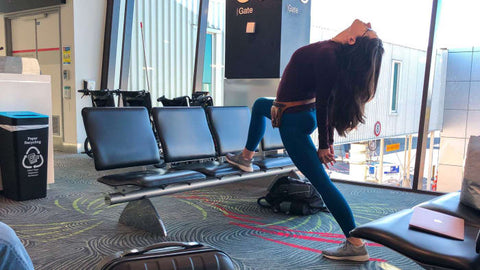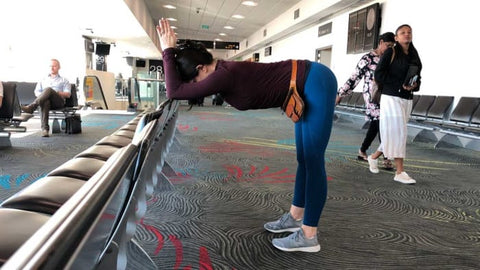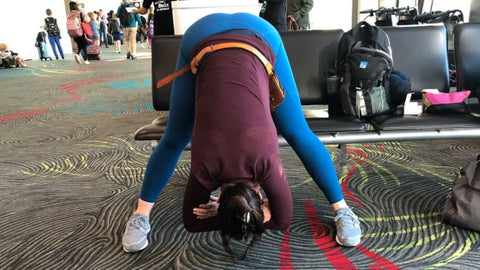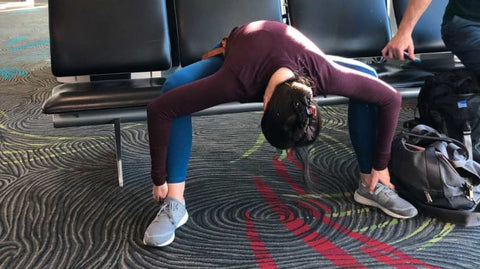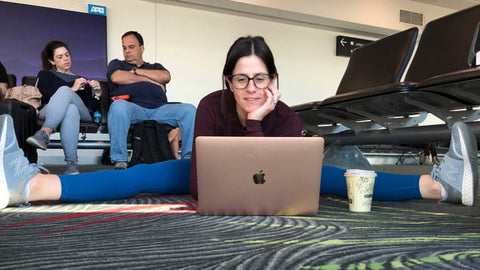 ---